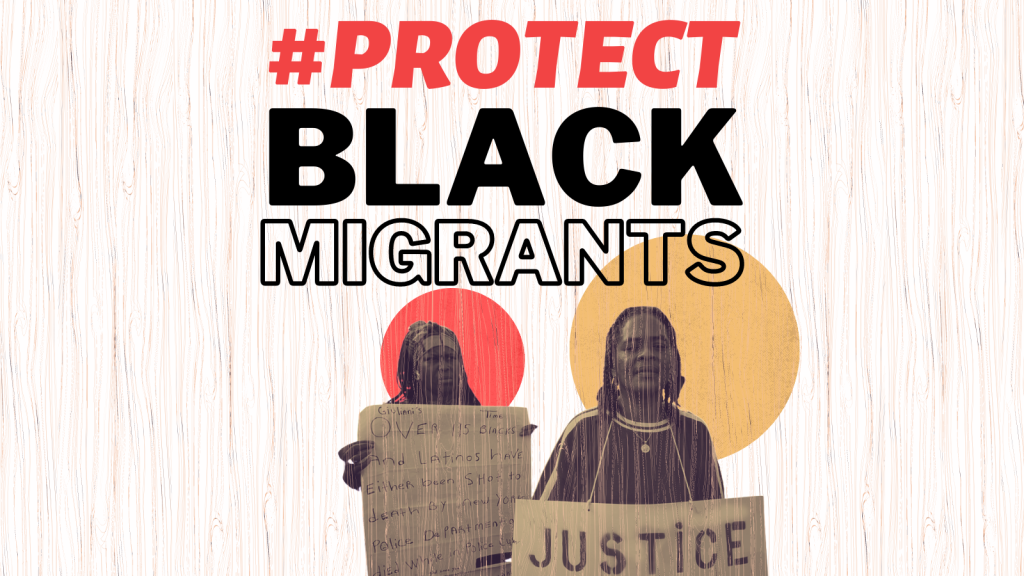 It's time to stand with Haitian and Black immigrants against injustice
We stand in solidarity with the Black Alliance for Just Immigration (BAJI) and Haitian Bridge Alliance to call on federal leaders to create and establish more protections for Haitian and Black immigrants seeking better lives.
For months, thousands of Haitian immigrants have come to our borders in need of refuge from social and political unrest and climate catastrophe. Many Haitian refugees are being deported to uncertain fates and subjected to human rights abuses from federal agencies such as Customs and Border Patrol (CBP). In fact, the Biden Administration continues to use Title 42 – a Trump mandated policy that justifies stopping immigrants diagnosed with Covid-19 from entering the United States – as a public health order, despite many health experts arguing there is no scientific benefit that occurs from this process.
Together with the Black community and immigration allies, we are holding an action in San Bernardino Tomorrow, October 14 to demand Congressman Pete Aguilar (D-San Bernardino) to continue to challenge our federal leaders to fix our nation's broken, anti-Black, and racist immigration system.
As a part of this call to action, Inland Congregations United for Change is asking our members and supporters to call Congressional leaders to demand the following:
The halting of deportation flights
Providing Haitians with humanitarian parole
Holding Customs and Border Patrol (CBP) accountable for their long history of racism and abuse against migrants of color
The end of Title 42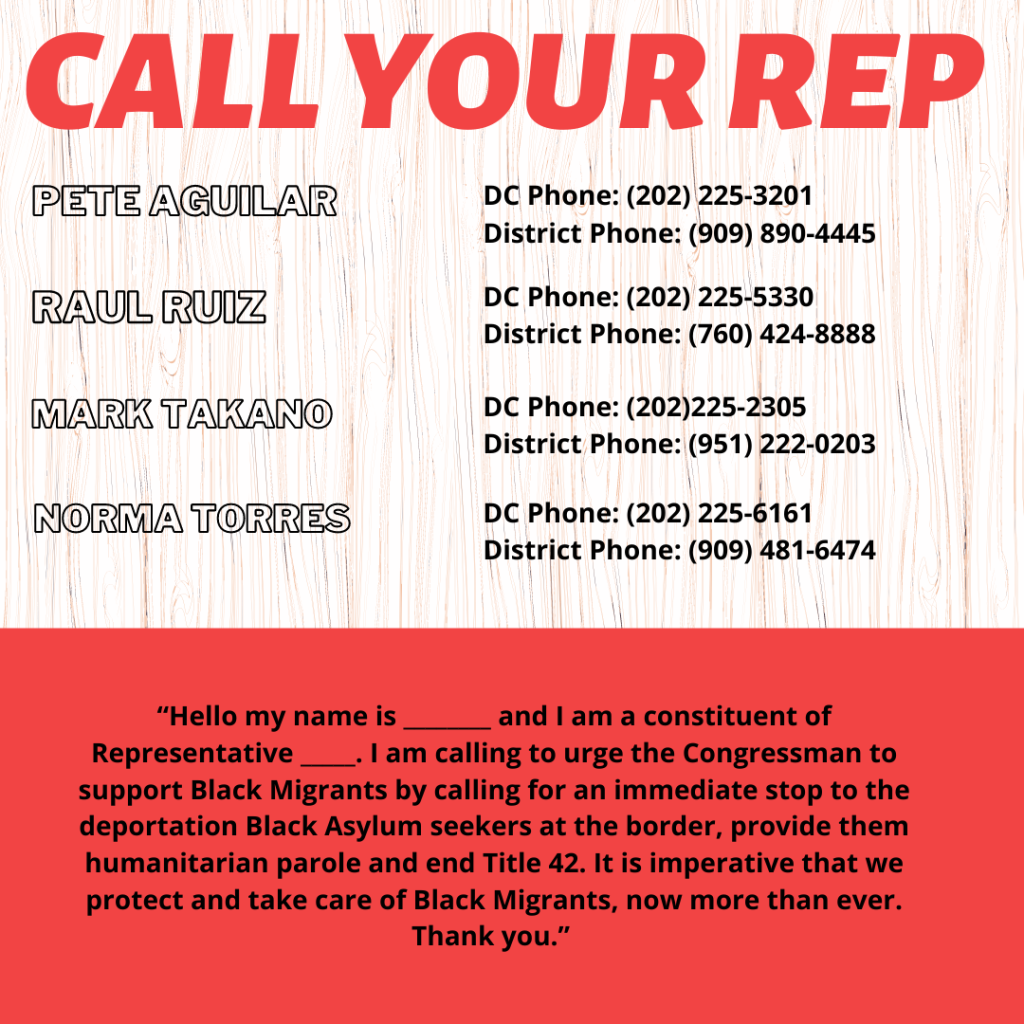 Donate to the Black Immigrants Bail Fund
Make a donation to support Black immigrants currently in detention.
Click the link or scan the QR Code below:
https://www.blackimmigrantsbailfund.com/