Inland Congregations United for Change
Helping Inland Empire congregations fight for equality, equity and justice
The Work For Change
Through the lens of racial and economic justice, we work with dozens of congregations, schools and local leaders to support community advocacy and civic engagement.
We Organize People
By helping and training clergy, parents and students, we allow for community members to be the leaders driving change.  
Latest News and Information
Importance of community schools
Community Schools are K-12 campuses that can help support student academic, physical and mental health needs by integrating community engagement and real-world learning opportunities.
For years, ICUC parents leaders have conducted research, met with key school district leaders and stakeholders and have found in our research and advocacy that when school districts focus on family engagement it leads to higher student enrollment rates at colleges, and ultimately to a well-rounded individual with the emotional and mental stability required to succeed in life.
COVID-19 Community Support
Despite many of the covid restrictions being lifted, many families in the Inland Empire continue to feel the lingering economic and health impacts of the pandemic. Parent and youth leaders with Inland Congregations United for Change are continuing to make a difference for working families across San Bernardino and the Coachella Valley by delivering much-needed care packages during the coronavirus pandemic.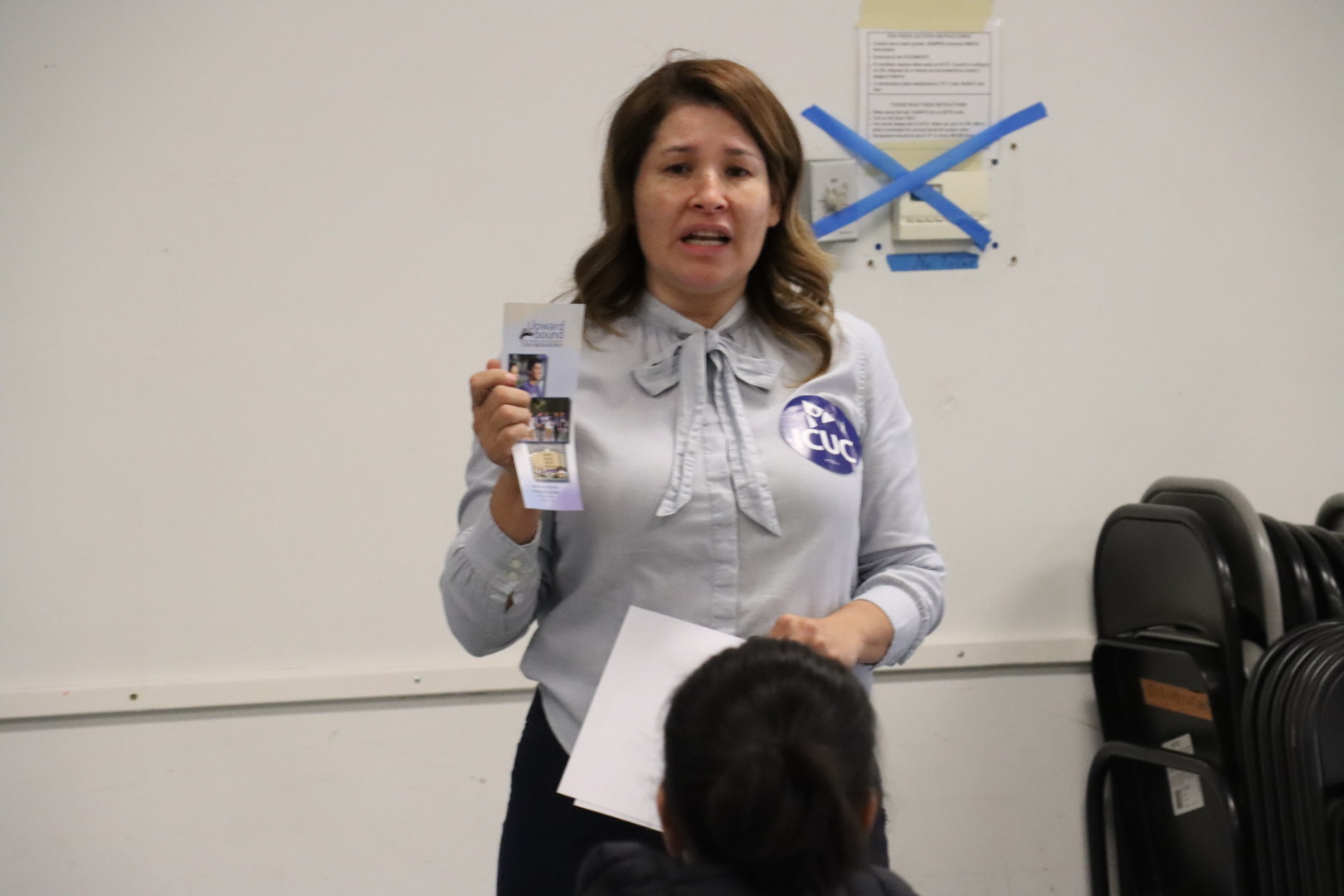 Financial Aid Workshops
As a part of ICUC's parent and student engagement, local organizing committees (LOCs) partner with local public higher education institutions California State University, San Bernardino (CSUSB) and San Bernardino Valley College (SBVC) to provide families with important information and resources for college. This information includes navigating access to financial aid.